The Hindu Funeral Home®
Asian Indian Funeral Service™
Serving the Indian Community Exclusively
Local Cremations
Poojas in the NJ / NY Metropolitan Area
Hindu, Sikh, Jain, Christian
Returning Bodies to India from Anywhere in the U.S.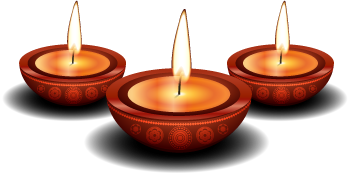 We Subscribe To The
Hindu Funerals of America®
Code Of Ethics
Home Office: 75 Woodbridge Avenue, Highland Park, NJ 08904
Gregory W. Young, NJ Lic. No. 3069

Executive Director
WELCOME TO ASIAN INDIAN FUNERAL SERVICE™
If you are more comfortable reading this site in Hindi, simply click the option to your left.
Since 2004 The Hindu Funeral Home, Asian Indian Funeral Service has been serving the Asian community exclusively. Gregory W. Young, Executive Director, is the former Manager of Shanti Bhuvam Hindu Funeral Home. He is 5th generation professional Licensed Funeral Director practicing for over 45 years. At Asian Indian Funeral Service we dedicate ourselves to assisting our families preserve the culture and traditions surrounding "Mahaprasthana", the great departure from life.
Just as friends and family gather around those who have suffered a loss, so too does the caring staff of The Hindu Funeral Home. Literally thousands of families have found comfort in allowing us to guide them through this difficult time. Years of experience have taught us how to lift the burden of the families we serve with compassionate, yet professional care.
At The Hindu Funeral Home we understand the different needs of Hindu, Sikh, Jain, Christian and Buddhist when a death occurs. We are not a traditional American funeral home that occasionally does an Indian funeral. Our building, our staff, our training, our knowledge are focused solely on the community we serve.
The Hindu Funeral Home provides cremation poojas at crematories local to our families in New Jersey, New York City and the surrounding area. Franklin Memorial Park is 10 minutes from our Funeral Home. We have crematories with halls suitable for the pooja on site in North Brunswick, Ocean County, West Orange, Basking Ridge, Jamesburg, Monmouth County and other New Jersey locations.
How do you measure grief? The anguish being experienced by families in India waiting the return of a loved one who died away from home, cannot be measured. Asian Indian Funeral Service™ is specifically dedicated to providing repatriation of the body from anywhere in the U.S. to India. Call (732) 600-3043 for immediate service. Faster, less expensive.
Please access the menu bar for additional information. Or, click on the phone number to speak to us immediately. We do not use an answering service. Greg, Dawn, Marla, Alex or Chris will answer your call.
Or email us: asianindianfuneralservice@gmail.com
The Hindu Funeral Home, LLC ®
75 Woodbridge Avenue
Highland Park, NJ  08904
HINDU FUNERALS OF AMERICA ™
© 2019 Gregory W. Young. All Rights Reserved.