The Hindu Funeral Home®
Asian Indian Funeral Service™
Serving the Indian Community Exclusively
Local Cremations
Poojas in the NJ / NY Metropolitan Area
Hindu, Sikh, Jain, Christian
Returning Bodies to India from Anywhere in the U.S.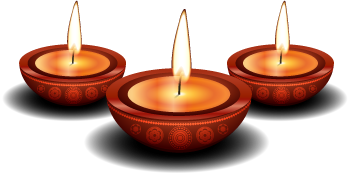 We Subscribe To The
Hindu Funerals of America®
Code Of Ethics
Home Office: 75 Woodbridge Avenue, Highland Park, NJ 08904
Gregory W. Young, NJ Lic. No. 3069

Executive Director
Funeral services for Kanubhai Patel will take place Saturday, January 25th from 9-11am at Franklin Memorial Park. Franklin Memorial Park is located at 1800 Route 27 in North Brunswick, NJ.
TESTIMONIALS
"Dear All, Thank you for understanding our pain, and walking with us all the way.  The family is indebted to you beyond measure and we couldn't find the words to express our gratitude."
-Ullas
"Dear Dawn, A father's death is difficult for any family and given the circumstances, it was even more difficult for us. I know my Dad's soul is at rest and I am glad he found that peace at a place with caring people."
-Jay
"To the Staff at Hindu Funeral Home, My Father was sent to India without any hassle or delay, on time and exactly as I saw him at The Hindu Funeral Home.  My thanks to The Hindu Funeral Home for making things comfortable and for timely communication of every stage."
-Lavanya
"To Alex, I was surprised to see my grandmother on Saturday look better than she did the last time I saw her.  It was also nice for everyone else to see her looking peacefully at rest than old and ill.  Your skills are almost magical.  Thanks too for a very comforting experience and tolerance for our beliefs, though I suspect you knew more about the pot-breaking than I did."
-Arp
"Your prompt responses and guidance during a most difficult time has helped immensely.  A personal thanks to Greg and Chris.  Your attention to detail and patience in answering numerous calls was simply exceptional."
-Srinivas
"To Greg and Dawn, I would like to dearly thank you all for your help from beginning until the end."
-Kesha
"To Dawn and Marla, We really appreciate your support and working closely with us to ensure everything was taken care of as per our wishes. Sincere thanks."
-Chandrikant
"Greg, on behalf of our group of nursing student I'd like to offer our profound gratitude for your immense help.  We appreciate the time you spent with us and the wealth of information you shared.  In short:  thanks so much.  Rest assured we got an 'A' on our presentation (Asian Indian funeral rites)
-Emma
"We never expected our Father to pass away so quickly and so we were not prepared. I remember hearing about Hindu Funeral home. Our Hospice nurse called and they were very courteous and told us quickly what to expect. There was empathy and respect. Dawn informed about priest and flowers providers and what to expect with Hindu Pooja and steps. Throughout the process Alex, Dawn & Marla made us comfortable and treated us with respect. Thank you and God Bless."
-Yogesh
From A Fellow Funeral Director in North Carolina:  "Dear Greg, I just want to write to say how much I appreciate your assistance with the repatriation.  Your expertise made it so much easier for me as a funeral director, not to mention the speed in returning…"
The Hindu Funeral Home, LLC ®
75 Woodbridge Avenue
Highland Park, NJ  08904
HINDU FUNERALS OF AMERICA ™
© 2019 Gregory W. Young. All Rights Reserved.