The Hindu Funeral Home®
Asian Indian Funeral Service™
Serving the Indian Community Exclusively
Local Cremations
Poojas in the NJ / NY Metropolitan Area
Hindu, Sikh, Jain, Christian
Returning Bodies to India from Anywhere in the U.S.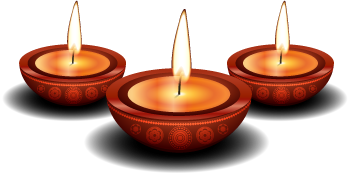 We Subscribe To The
Hindu Funerals of America®
Code Of Ethics
Home Office: 75 Woodbridge Avenue, Highland Park, NJ 08904
Gregory W. Young, NJ Lic. No. 3069

Executive Director
Cremation Packages
The following is a list of choices which represent the cost of our services. They may or may not include the casket or container required for visitation or viewing, burial, entombment or cremation.
You are in no way limited to these service options. You may itemize services in order to select only those which are right for you.
New Jersey Crematory or Pooja At Your Home – $2,246.00
PRICES SHOWN ARE BASED ON NJ MEDICAID ELIGIBILITY. WE WILL FIND A WAY TO PROVIDE SERVICES AT THE LOWEST POSSIBLE PRICE TO THE FAMILIES WE SERVE. INCLUDED IS OUR SPECIALLY DESIGNED HARDWOOD RENTAL CASKET. YOU DO NOT NEED TO PURCHASE A CASKET.
The cost of this package is designed to be paid 100% by Medicaid in New Jersey, if the deceased is qualified.
We obtain information and authorization from your family in order to obtain a cremation permit and comply with all laws and regulations, remove the body from the place of death to our Funeral Home, prepare by washing, sanitizing and dressing, place in the casket/coffin included in the package price,(solid wood rental with cremation insert)provide a family visiting/dressing of 1/2 hr.in our Funeral Home, transport to the crematory, OR your own home prior to the crematory, direct the visiting and pooja and cremation, file for medicaid payment where applicable, obtain certified copies of the death certifificate, temporarily store cremated remains for you. Your family may dress the deceased. We recommend the appropriate priest or pundit if you have none. (The priest, charge by the crematory, flowers and other cash disbursements or additional items not specifically stated are not included.)PLEASE BE AWARE THAT IN NJ AND NY IT IS THE LICENSED FUNERAL DIRECTOR WHO PERFORMS THESE SERVICES. THE CREMATORY/CEMETERY MAY ONLY SUPPLY THEIR FACILITY FOR THE POOJA AND CREMATE AFTER WE, AS LICENSED FUNERAL DIRECTORS, HAVE CONTRACTED THEM FOR YOU.
Funeral Home or Prayer Hall Pooja followed by cremation at the crematory you select. – $2,795.00
The pooja and visiting takes place at The Hindu Funeral Home, not at a crematory. Then we proceed to Franklin Park Crematory, 5 minutes away, where you start the cremation. Ideal if Franklin does not have a time available to do the popoja there.
This Package is identical to the Crematory Pooja Package, except that the pooja takes place at our Funeral Home or a prayer hall, than we go to the crematory you select. It appears to be more expensive than the "Crematory Pooja" because you pay a facility charge to us, not the crematory. The price for the "Crematory Pooja" above does not reflect their facility charge which can only be determined when we know what crematory you wish to use. Included is our specially designed solid wood casket rental. You do not need to purchase a casket unless desired. The solid wood rental provided is $495 if purchased separately.
The Hindu Funeral Home, LLC ®
75 Woodbridge Avenue
Highland Park, NJ  08904
HINDU FUNERALS OF AMERICA ™
© 2019 Gregory W. Young. All Rights Reserved.