The Hindu Funeral Home®
Asian Indian Funeral Service™
Serving the Indian Community Exclusively
Local Cremations
Poojas in the NJ / NY Metropolitan Area
Hindu, Sikh, Jain, Christian
Returning Bodies to India from Anywhere in the U.S.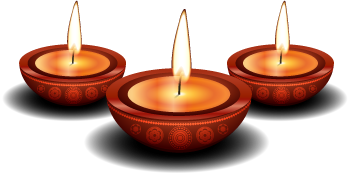 We Subscribe To The
Hindu Funerals of America®
Code Of Ethics
Home Office: 75 Woodbridge Avenue, Highland Park, NJ 08904
Gregory W. Young, NJ Lic. No. 3069

Executive Director
Our Staff
 Dawn Elliott – Licensed Funeral Director, Lic. No. 4744
Marla Russo – Licensed Funeral Director, Lic. No. 4887
Alex Freeman – Licensed Funeral Director, Lic. No. 5076
Christopher Young – Office Manager
NJ law requires us to use this phrase: Christopher is not a licensed funeral director. Unlicensed persons are not qualified to make funeral arrangements, embalm or conduct funerals.*
Gregory W. Young is the 5th generation of a family in funeral practice since 1853. He owned several traditional American funeral homes before devoting himself to the South Asian community. He managed Shanti Bhuvam Hindu funeral home that ceased operations soon after he left to found The Hindu Funeral Home. Greg was appointed to, and served on, the New Jersey State Board of Mortuary Science and is a Life Member of The National Funeral Directors Association. He wrote, "The High Cost of Dying", a consumer guide to the funeral which has become a standard in many public libraries. The book, published by Promethius Publications, was designed to teach the consumer how to protect themselves from being taken advantage of when arranging a funeral. He served as a consultant to "20/20" the ABC Network program and is an accepted court expert on the funeral industry.
Dawn, Marla and Alex are invaluable as compassionate guides for families having to deal with a death. They specialize in the care of women and children. Many of our families find comfort knowing that these professional women can handle all aspects of the ritual cleansing and traditional dressing of their loved ones. Christopher is Greg's son and the 6th generation of a funeral home family. He expedites the repatriation services we provide and is the liaison to the Indian Consulate in Manhattan. He relieves much of the office burden from the Licensed Funeral Directors.
The Hindu Funeral Home, LLC ®
75 Woodbridge Avenue
Highland Park, NJ  08904
HINDU FUNERALS OF AMERICA ™
© 2019 Gregory W. Young. All Rights Reserved.