The Hindu Funeral Home®
Asian Indian Funeral Service™
Serving the Indian Community Exclusively
Local Cremations
Poojas in the NJ / NY Metropolitan Area
Hindu, Sikh, Jain, Christian
Returning Bodies to India from Anywhere in the U.S.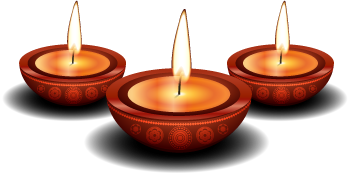 We Subscribe To The
Hindu Funerals of America®
Code Of Ethics
Home Office: 75 Woodbridge Avenue, Highland Park, NJ 08904
Gregory W. Young, NJ Lic. No. 3069

Executive Director
Traditional Packages
The following is a list of choices which represent the cost of our services. They may or may not include the casket or container required for visitation or viewing, burial, entombment or cremation.
You are in no way limited to these service options. You may itemize services in order to select only those which are right for you.
Forwarding Remains to India
Our sister company Hindu Funerals of America® arranges transportation of a body from anywhere in the U.S. to anywhere in India. Call for immediate service (732) 600-3043. Price quotations gladly given.
Ground Burial of Infants and Children – $695.00
We understand the need to bury rather than cremate.
We know that losing a child is a tragedy. For that reason we perform this service for a minimal charge. We obtain the necessary information to obtain the burial permit, obtain your authorization, remove the body from the place of death, place in an "Eternacrib" casket by Reliable-Miller, arrange for a cemetery burial and transport to the cemetery you choose. The family may meet us at the cemetery if wished. This Package does not include the charge by the cemetery you select or any items or services not specifically stated. We have knowledge of cemeteries that charge as low as $99 for their complete services, but generally the charge is much higher depending on the circumstances and individual cemetery requirements.
Direct Cremation – $995.00
This is disposal of the body via cremation with no religious rites and no attendance at the crematory by the family. If you wish to meet at the crematory to witnes the start, add $450. SEE CREMATION PACKAGES FOR POOJAS.
If you want to arrange a direct cremation you can use an alternative container. Alternative container encase the body and can be made of materials like fiberboard or composition material with or without on outside covering. Includes the services of funeral director and staff in local removal to our funeral home, obtaining permits and authorizations,placing in container and transporting to crematory. Does not include charge by the crematory, certified copies death certificate or anything not expressly stated.Crematory requires a rigid container, our minimum is $95.,and unlike casket supplied for poojas, has no interior or handles. Please see our packages for poojas, the traditional hindu funeral.
The Hindu Funeral Home, LLC ®
75 Woodbridge Avenue
Highland Park, NJ  08904
HINDU FUNERALS OF AMERICA ™
© 2019 Gregory W. Young. All Rights Reserved.